<!-ShowPage(index.html)->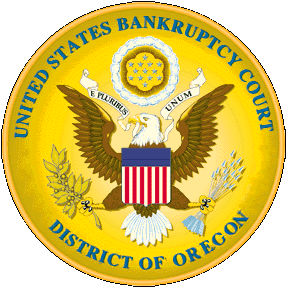 Welcome to the U.S. Bankruptcy Court for the District of Oregon
FOR CASE INFORMATION, USE:
(1) VCIS (Voice Case Information System) for free basic case data by dialing 503‑326‑2249 or 800‑726‑2227;
(2) PACER (real-time access to case data, and documents in cases filed on or after 12/1/2003, from the internet).
PACER requires a user account available at https://pacer.uscourts.gov.
<!-ShowPage(OperationNotice.htm)->
---
NextGen is here. Click here for information on linking your PACER Account to your ECF account.
---
System Alert:



Friday, September 11th, 5:00PM to Sunday, September 13th, 6:00PM Pacific Time.

Electronic Case Filing [ECF], PACER, filing claims via the court website [ePOC], filing financial certificates via the court website [eFinCert], website calendars - Judges Calendars and Meeting of Creditors (341(a)) , and VCIS will be unavailable to all users as the court servers undergo maintenance.
---
CM/ECF NextGen version 1.5.2 (9/12/2020)
---
Court Information